Qualcomm's latest mobile chipset, the Snapdragon 865, is touted to be upto 25% faster than the Snapdragon 855 (not 855 Plus) and that claim seems to be true.
According to early benchmark results available on the Geekbench v4 database, the new flagship processor has recorded a 22-23% increase over the single-core and multi-core scores of the Snapdragon 855.
Here are more details.
Technicality
About Geekbench and its results
Geekbench is a cross-platform processor benchmark platform which grades processors on their single-core and multi-core performances.
While calculating multi-core scores, Geekbench runs multiple streams of instructions simultaneously per core and reports an aggregate score. With single-core scores, the same process is applied but on a single core.
Notably, the quicker a CPU completes the instructions, the higher is its Geekbench score.
Performance
Here's how Snapdragon 865 performed on Geekbench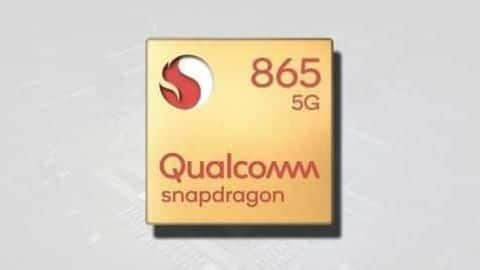 According to Geekbench 4.1 database, the Snapdragon 865 has scored 13,344 points in the multi-core tests. In this parameter, the Qualcomm chipset is only behind Apple's A13 Bionic which scored 13,870.
In terms of single-core scores, the Snapdragon 865 managed 4,303 points, trailing behind Apple's A13 and A12 and Samsung's Exynos 9825 (on Note 10+).
Features
The new Snapdragon chip will enable newer possibilities
Alongside the improved performance, the Snapdragon 865 gets a bunch of features for enhanced gaming and the chip will be able to support 90fps and 10-bit HDR rendering.
The built ISP can also capture upto 200MP images, 8K videos, and Dolby Vision HDR. The chip will also support 5th-generation AI Engine, QHD+ 144Hz screens, X55 modem for 5G, Wi-Fi 6, and Bluetooth 5.1.
New launches
Realme to launch first-ever Snapdragon 865 smartphone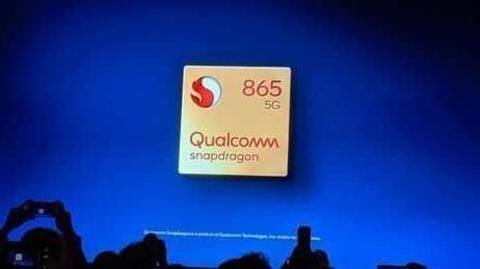 Meanwhile, some of the major smartphone brands have already announced their plans to launch their respective Snapdragon 865-powered flagship handsets.
Realme has confirmed that it would be the first brand to use the latest Qualcomm chipsets.
Moreover, Xiaomi, OPPO, Meizu, and Motorola have also announced similar plans; we can expect to see new smartphones in Q1 next year.