PUNE: India's bowling coach
said on Tuesday said that the team doesn't "ask" for the kind of pitches it gets at home and the key to success lay in adapting fast to given conditions.
"We don't ask for the kind of wickets that we get. To us to be the No. 1 team in the world, any conditions that come your (our) way, you have to accept it as home conditions.
"When we go abroad, we hardly look at the wicket. We tend to assess the wicket at the last moment, but we say that we are going to look at it as home conditions and the wicket is the same for both teams. We are going to work on our bowling rather than look at the wicket," Arun said here on Tuesday, two days before the start of the second Test.
"When we get seaming tracks abroad, we get to hear, 'Oh, Indians should learn (how) to play on a seaming track.' Seaming tracks are considered to be good tracks, but whereas if there is a track that assists spin, you say, 'how can you spin the ball from Day 1?'
"When the ball seams, you accept it but when the ball turns you don't accept it. Ideally, a normal wear-and-tear wicket for Test match is fine, but if you want to be the No. 1 team in the world, you can't be looking at wickets. You got to look at the bowling, adapt your bowling instantaneously for success."
There is a lot of focus on the pitch for the upcoming Test. To begin with, there are concerns over whether it will last all five days. The Pune strip has always been a puzzle, showing different colours every time a match is played.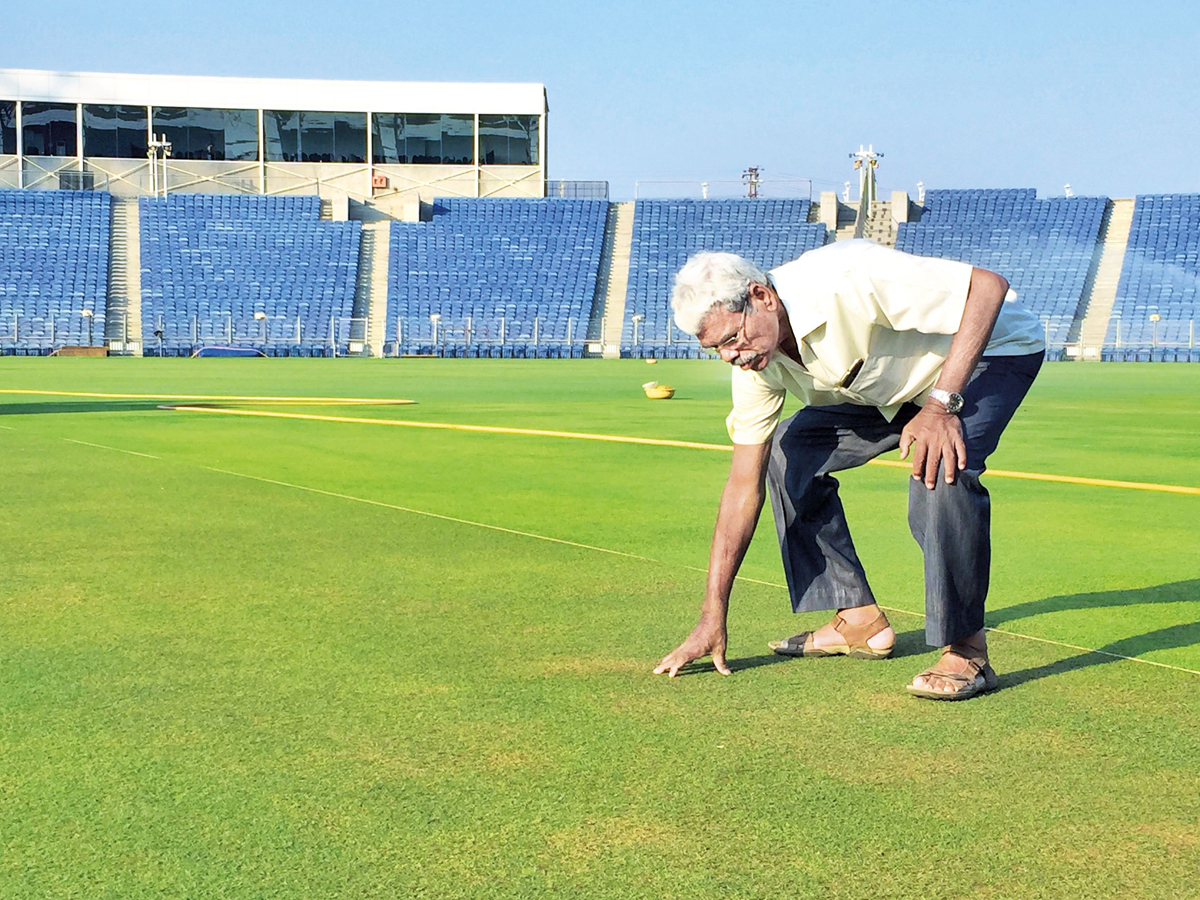 File image of Pandurang Salgaonkar, pitch curator of the MCA Stadium in Pune (TOI Photo)
The last Test played at this venue against Australia in February 2017 barely lasted three days on a rank turner which was subsequently rated 'poor' by the ICC. The result came just a month after a belter of a pitch was on offer against England in January.
On Monday morning, back pages of newspapers here were plastered with images of Mohammed Shami or one of the batsmen he castled on the final day of the first Test, and Arun spoke at length about the awareness shown by his bowlers in adjusting their lines and lengths.
"In the last game, even though the wicket was abrasive, the ball didn't reverse that much more than it normally does on Indian wickets. You then adjust your line and length. The particular wicket that we played the last game (on), tended to keep a bit low, and we realized that it has to be a more stump (to stump) line and not outside the off-stump.
"Shami got four out of his five wickets bowled. The line changes, how quickly a bowler is aware of what is happening, gives (us) the chance of success," he said, before lauding the domestic circuit, where pacers learn to adapt and reverse swing the ball on flat tracks.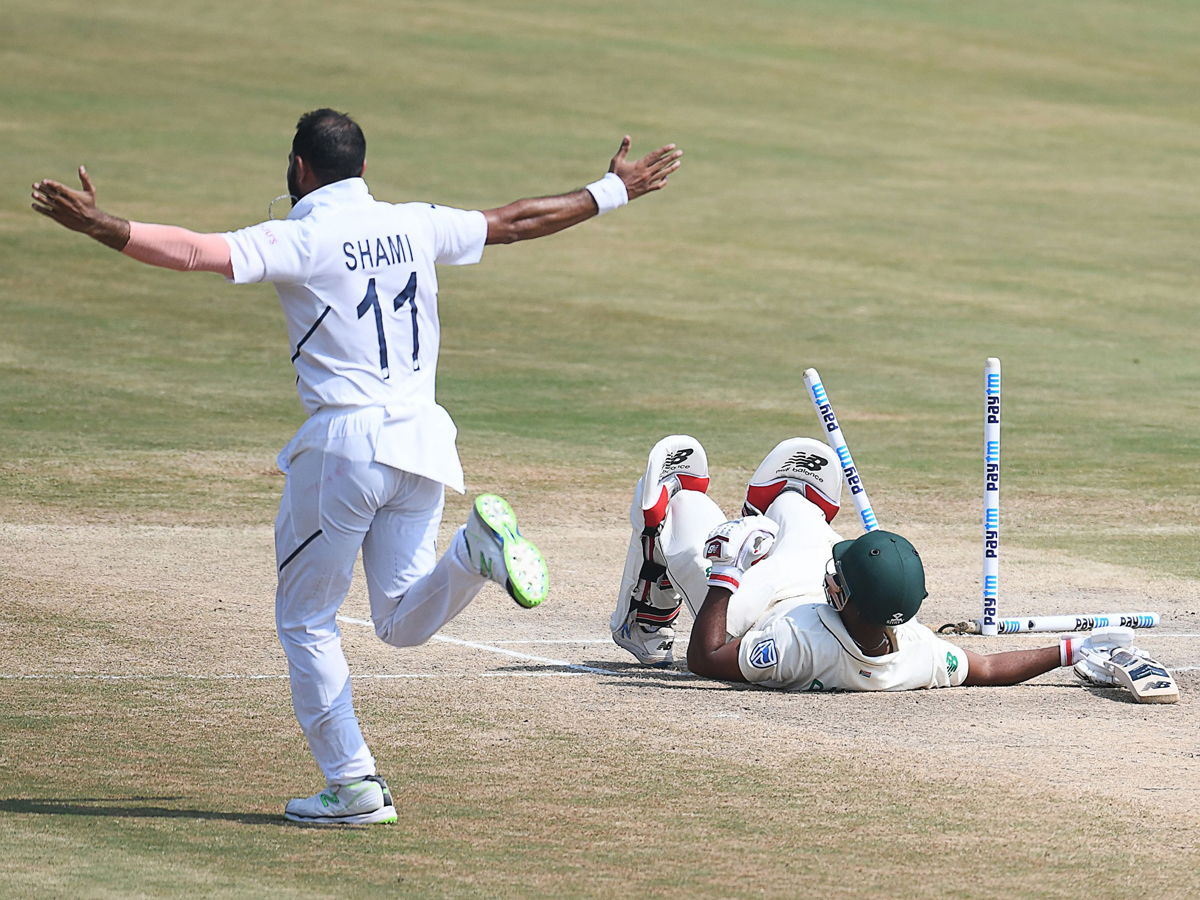 India's fast bowler Mohammed Shami during the first Test against South Africa in Vizag (AFP Photo)


Arun said skipper
has given a lot of freedom to pacers on how much they want to bowl, which too has helped the team.
"Different bowlers are dealt with differently. (Jasprit) Bumrah and Shami come in short bursts but Ishant (Sharma) bowls a longer spell, about 7 overs. Shami has, in fact, said in one of his interviews that captain lets them do what they want.
"He (Kohli) gives freedom to choose whether they want to bowl a short spell or a long spell. Bowlers are aware how they could be a lot more effective and they convey this to the captain," said Arun.